U.S. Conference of Mayors Workforce Development Council
Building the Workforce of the Future
The Workforce Development Council is an affiliate of The United States Conference of Mayors (USCM) and serves as the advisory board to develop priorities and recommend policy to the nation's mayors with respect to the workforce system.
The WDC, unlike any other national organization, plays an active bipartisan role in representing workforce development issues and positioning them before mayors, congressional leaders, and members of the Administration. It provides a direct line to Washington, D.C., and assists in defining how the workforce system fits into workforce development initiatives of the Administration and the 117th Congress.
"The WDC actively works to promote a legislative agenda and shape national policy related to workforce development. It is a trusted partner for mayors across the country and a vital information conduit, facilitating exchanges between workforce development administrators, the Department of Labor and Capitol Hill on workforce activities and issues. A weekly newsletter and legislative update provides a wealth of information that city staff need to communicate with their mayors and others on key issues. The WDC staff also works closely with various federal agencies, members of Congress and their staffs, and others to strengthen the role of the local workforce system and mayors in workforce programs."
​
West Sacramento Mayor Christopher Cabaldon
September 2021

JW Marriott Austin
Ad Council National Campaign
In partnership with the Ad Council, the WDC is promoting a national campaign to increase awareness about the multiple education and training pathways available for U.S. citizens to secure good paying jobs in high-demand fields. Watch the video below or click here for more information.
In August 2019, the WDC formally engaged with the State Exchange on Employment and Disability (SEED), an initiative funded by the U.S. Department of Labor's (DOL) Office of Disability and Employment Policy (ODEP) to help address barriers to employment for people with disabilities in cities. Click here to learn more.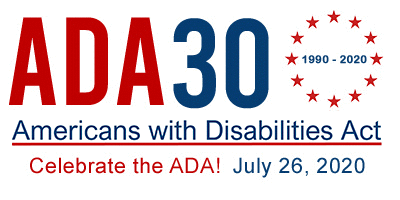 Credit: ADA National Network (adata.org)
1620 I St NW, Washington, DC 20006
​