U.S. Conference of Mayors Workforce Development Council
Building the Workforce of the Future
The Workforce Development Council is an affiliate of The United States Conference of Mayors (USCM) and serves as the advisory board to develop priorities and recommend policy to the nation's mayors with respect to the workforce system.
The WDC, unlike any other national organization, plays an active bipartisan role in representing workforce development issues and positioning them before mayors, congressional leaders, and members of the Administration. It provides a direct line to Washington, D.C., and assists in defining how the workforce system fits into workforce development initiatives of the Administration and the 117th Congress.
On Tuesday, June 8, on a 68-32 vote, the Senate passed the U.S. Innovation and Competition Act (S 1260 (117)) - a $250 billion bill aimed at countering China's economic ambitions. The bill aims to boost funding for technology research and the semiconductor industry but did not include a bipartisan amendment to expand eligibility for federal Pell Grants to workforce education and training programs of eight to 15 weeks in length. The Workforce Pell amendment — which was backed by mayors, governors, community colleges and workforce and business groups — was successfully blocked by Senator Rand Paul (KY), who objected to making a series of last-minute changes to the bill. It's unclear if short-term Pell will reemerge in other legislative packages before reauthorization of the Higher Education Act.
"The WDC continues to be the most trusted workforce development policy resource for the nation's mayors​, and one I deeply value. WDC staff facilitates connections between mayors and congressional leaders, officials at the Department of Labor, and local workforce administrators, and provides invaluable insight into workforce trends and activities across the country. ​I've found their weekly newsletter and legislative updates critical to ensuring that mayors and their workforce staff are kept abreast of the latest developments on federal and local workforce issues. The WDC actively works to promote a legislative agenda and shape national policy to strengthen the local system. It is a trusted partner to mayors and a vital information conduit — and serves as a first-rate resource to strengthen the role of mayors in building strong and successful workforce programs."
​
Phoenix Mayor Kate Gallego
We welcome your participation on the WDC. Please click below for your introduction to the organization, to help understand the governance, structure and operating procedures of the WDC, and learn more about the opportunities it provides for professional development.
August 31st

JW Marriott Austin

August 31st

JW Marriott Austin, JW Marriott Austin, 110 E 2nd St, Austin, TX 78701.

This event brings together members of USCM WDC, their staff, and leaders across Texas for an agenda showcasing the challenges, successes, and opportunities Austin faces in building a regional talent ecosystem. The agenda will provide replicable examples that leaders can take back to their cities.

September 1-2, 2021

JW Marriott Austin

September 1-2, 2021

JW Marriott Austin, 110 E 2nd St, Austin, TX 78701, USA

Howdy! Like every city in town, Austin has its own beat. Join us as we come together in Texas for the 2021 USCM WDC Board and Annual Meeting. The WDC Board Meeting is set to be held from September 1-2. The USCM Meeting will be held from September 1-4. (Registration Will Open Spring of 2021).
Ad Council National Campaign
In partnership with the Ad Council, the WDC is promoting a national campaign to increase awareness about the multiple education and training pathways available for U.S. citizens to secure good paying jobs in high-demand fields. Watch the video below or click here for more information.
In August 2019, the WDC formally engaged with the State Exchange on Employment and Disability (SEED), an initiative funded by the U.S. Department of Labor's (DOL) Office of Disability and Employment Policy (ODEP) to help address barriers to employment for people with disabilities in cities. Click here to learn more.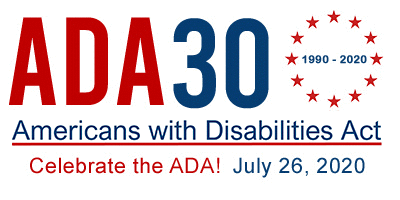 Credit: ADA National Network (adata.org)
1620 I St NW, Washington, DC 20006
​